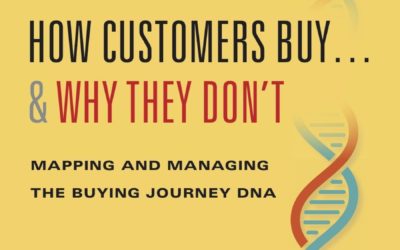 Book written by Martyn R. Lewis (no relation) For those of us who did any selling in the last century, there has been a lot of head-scratching about what happened to the "good old days" when we knew how to convert an opportunity to a prospect to a sale. When you could...
read more
The One Minute Manager, Ken Blanchard & Spencer Johnson:
This is a silly little book. It is also an effective little book. By telling a few simple parables, the author Blakeley demonstrates the simplicity of the managers job, but the difficulty of doing it. A young protagonist (presumably the author) interviews a fellow identified only as "The One Minute Manager" and a few of his direct reports. Each sheds a bit of light on their particularly simple system of management, consisting of:
1. 250 word written goals
2. One minute praisings
3. One minute reprimands
The goals are simple enough, and there are some rules about how to administer the praise and reprimand, which emphasize clear expression of joy or disappointment and affirmation in the case of reprimand that the disappointment is in the behavior, or result, and not the individual.
The message for me is that the job of management is different than the jobs being managed, and a job in and of itself. This is a central theme in most books on management, including this one.