2020 Annual Retreat Recap
CEO Roundtable Retreat:  Jan 16, 2020 at 10 am to Friday Jan 17, 2020 at Noon
Review of Leadership with a Baton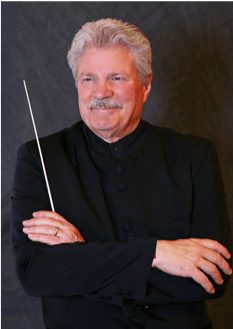 This year's CEO Roundtable Annual Retreat "Leadership with a Baton" is in the books.  I'm delighted that so many of you expressed how much you enjoyed it and how many of you had positive take-aways.  26 members signed up, but as these things go, we lost 3 to circumstances beyond control, so 23 of us participated in the event.  Walter and Gordon flew in on red-eye flights from the JP Morgan event in San Francisco the day before, Dan arrived direct from a business trip and Brad came back from his new home in S. Carolina to attend.   I know it's not easy for anyone to take the time, but I especially appreciate the effort these guys made to be there for us all.
The program was enabled by strong sponsor support this year with all of last year's sponsors returning.  3 of them stepped up to the Gold level, and I introduced Suzanne Paling, Bob Thompson and Dick Sumberg at the cocktail hour on Thursday.  Lisa Manning returned as a Gold Sponsor and joined us for lunch on Thursday.  (more on these later) 
Indian Hill Music sponsored us by including a voucher for 2 tickets to the performance for which we witnessed a rehearsal or any orchestral performance this season for each attendee.  I have extra vouchers for any other member who would like one. 
Two new Silver Sponsors this year were David Walsh, Harbinger Partners, a boutique investment banker who has been generous with his time and wisdom to several members and Ed Brzychcy (Brick-see) of Blue Cord Management, a highly capable general management consultant bringing his military and industrial leadership experience to his clients. 
The event kicked off Wednesday evening with a fun cocktail hour and dinner in the 4-season patio at the Forge & Vine restaurant adjacent to the Groton Inn.  The Executive Chef, Michael Noseworthy, made a special menu for our 23-member party, and Lauren was an efficient and capable waitress. 
After a few cocktails and a presentation to Brad Yount to honor his 20th Retreat, his successful business exit and move to South Carolina, Brad announced that the evening's wine would be on him.  Not just any wine, but Chateauneuf du Pape, both red and white versions.  Both were spectacular.  Thank you Brad, and enjoy your "retirement". 
The next morning's 8:00 am start was a bit of a challenge, given the Chateauneuf and a bit of snow on the road, but we got underway before 8:30 with a video of Danny Kaye, an accomplished conductor in his own right, explaining and demonstrating in a hilarious way, what it is to conduct an orchestra.  Maestro Bruce Hangen, Music Director and Conductor of the Orchestra of Indian Hill was introduced, and told us about the industry in which he works.  We were, I think, all a bit surprised by some of the norms and limitations he told us about.  He detailed union rules, audition processes and the typical relationships that exist in musical enterprises between the board, business and creative management. 
With this in mind, we moved to an analysis of video clips of 11 world-class conductors in action.  Some were in rehearsal, some in concert and some, just talking about their craft.  In each case, we were able to get a glimpse into their leadership style which we recorded in two exercises.  The first, recorded an identification of the style, the feeling it generated, a judgement of its effectiveness and an indication of how much that style might look like our own.  The second exercise rated each conductor's leadership performance on a two-axis scale from Active to Passive and Aggressive to Benevolent.  We had the opportunity to place ourselves on that scale as well. 
Lunch was sponsored by Lisa Manning with whom many of our members have worked implementing the Entrepreneurial Operating System.  Lisa said a few words and received high praise from those who have worked with her. 
Back in the meeting room after lunch, we were joined by professional violinist Anabelle Tirado-Hangen, Bruce's wife.  Together, they demonstrated the kind of "shape and color" that a conductor can bring to an orchestra.  Though a conductor seldom coaches a single musician, it was instructive to understand the degree of difference his direction can have on the music.   An added bonus was Anabelle's candid observations of what a musician experiences from a conductor.  She was able to talk about various orchestras in which she has performed and how musicians can just "play the notes" or deliver much more in their performance, depending on the leadership of, and respect for, the conductor. 
In the final exercise of the day, we became an orchestra. 
Bruce gave us some basic instruction, showing us a few elements of the music we would soon perform.  The piece was Offenbach's "Galop Infernal", more commonly known as the Can Can, accompanied by gartered ladies kicking high.   
It's going take a long time to get "Massachusetts Apple Pie, Red Sox, Celtics" out of my head. 
We then broke into 4 groups and each was introduced to a set of simple instruments.  Triangles, kazoos, claves, sand blocks, tambourines and "boomwhackers" were distributed.   
After the noise subsided, each group was assigned a breakout room to work on their assigned part for 30 minutes. 
The "orchestra" reassembled in the meeting room and was then conducted by the Maestro.  Let's just say it's harder than it looks, but the result was not bad.   
By this time, the group had learned about the environment of the orchestra, the role of the conductor and had seen a few leadership styles.  Then, we had the experience of "being conducted" by a professional conductor.  This set us up to watch the upcoming rehearsal with empathy and some degree understanding of what we were to see on stage. 
Cocktail hour started early at 4:30 and we were treated to a string quartet organized by Anabelle, including Susan Randazzo (a founder and former Executive Director of Indian Hill), JJ Tanzer and Jesus Saenz.  When the quartet broke for dinner, we were introduced to the rest of our Gold Sponsors; Dick Sumberg of The Financial Advisors, Bob Thomson of the CFO Connection and Suzanne Paling of Sales Management Services.  All are well known to our organization and all have worked with several members with great results.  I am proud that they have all been sponsors in the past and continue to provide value to our members and to derive value from sponsorship.
After dinner we loaded onto the motor coach to take us to the Littleton High School and Performance Center.  In the Kiva room there, Lisa Fiorentino, CEO of Indian Hill Music, gave us an introduction to the magnificent 110-acre, $140M performance venue and new home for Indian Hill Music currently under construction in Groton.  It will rival Tanglewood as an international music destination.  We then took our seats in the 770-seat theater to witness Maestro Hangen at work with a real orchestra as they rehearsed for the upcoming performance of Brahms Symphony No. 1.  His result was better than it had been with us that afternoon, but we were able to see the same leadership we had experienced. 
The bus ride back to Groton ended at the Forge & Vine where there was a nightcap, some great dessert, cheese and lively conversation.  Thanks to Dan O'Brien for the round! 
Back in the meeting room for a "hard start time" of 9 am, we got underway by 9:15 (I am beginning to think that cats are well-behaved herding animals)  
Gordon reported that he had experienced a creative urge during the night and he started us off with a reading of the entertaining and clever verse he had written about our day.  A transcription will be posted along with this after-action report. 
We then reviewed our experience of the previous evening.  Bruce answered questions about what we had seen and we discussed his style relative to the measures established with the other conductors we had witnessed on video.  We were all struck by what a positive, professional and motivating leader he was.  We were also impressed with the focus and competence of the musicians on the stage who clearly knew their craft, but readily accepted the directions Bruce offered. 
Wrapping up in the second half of the morning, we discussed our takeaways from the experience.  Chief among them was the necessity to "know the score" and to "communicate clearly" two of the fundamental principles of great conducting that Bruce had laid out to us at the beginning. 
Though there are certainly differences between an orchestra and our businesses world, there are many similarities too, and it's clear that the elements of leadership remain the same.   
We all came away with an appreciation of the depth of scholarship, energy and leadership required to make an orchestra produce great music and how those elements relate to our own roles. 
No one follows us around to record our leadership performance in the moment.  A conductor has dozens of people watching in front, and hundreds watching from behind.  There may even be cameras recording from all angles, so we have the ability to observe their work in real time.  Being able to watch, analyze and compare what they do, versus our own performance in our own environment, should lead us to a better understanding of our craft and the job we have as leaders. 
The New Groton Inn
We will meet in the recently completed resurrection of a classic New England Inn.  After the 333-year-old original Inn was destroyed by fire in 2011, a group of local investors began planning its replacement and the result is spectacular.  Warm fires, panoramic views of Gibbet Hill, and an award winning restaurant, the "Forge and Vine".