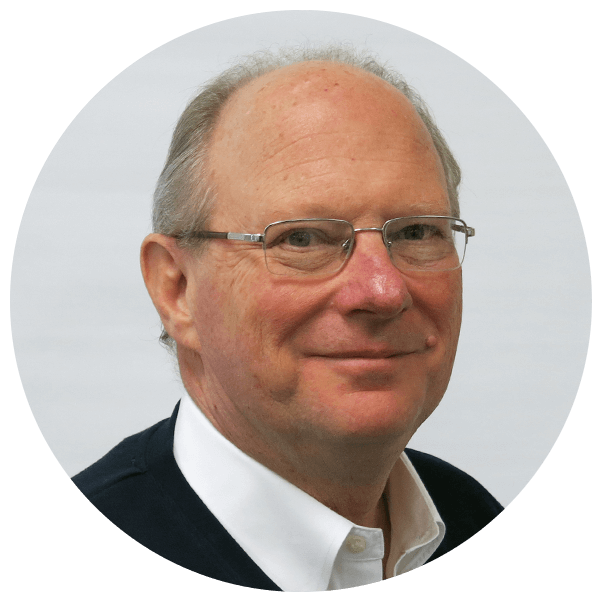 Scott has 35 years experience as GM/CEO of $0 to $75M companies, most in the technology sector with steep growth curves. His corporate board experience spans startup to public enterprises as Secretary and Chair. He has started companies, sold companies and wound them up. His passion is in fostering outstanding outcomes through well-functioning teams and the CEO Roundtable groups are just that.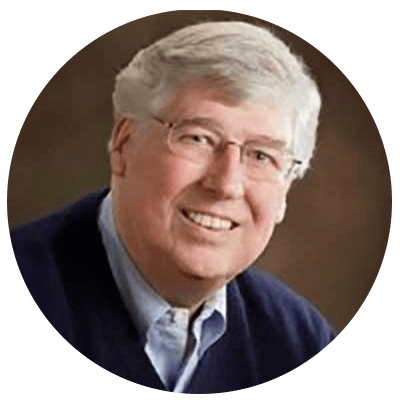 Founded in 1996 by Loren G. Carlson, CEO Roundtable has helped hundreds of top executives improve business performance and their lives. Several members have remained with the group a decade or more as they progressed from idea to exit, and then doing it all over again.
Loren chose to retire in 2018 and the business is entering a new chapter, under the guidance of its new owner, Scott Lewis. Scott is a serial entrepreneur and CEO with 5 start-ups, 3 successful exits, 2 turnarounds and 12 years of consulting under his belt. His own peer group experience was pivotal in his career, fueling his passion for the power of peers.
CEO Roundtable News & Events
20 Years of Improving Businesses and Lives
CEO Roundtable Celebrating 20th Anniversary
For 20 years, CEO Roundtable Chairman Loren Carlson and his Roundtable members have been proving that it doesn't have to be lonely at the top. Through monthly peer group meetings, seminars, and an annual retreat, CEO Roundtable has been changing the lives of executives and their companies by providing a venue for invigorating, confidential discussions, ideas and insights.
CEO Roundtable brings CEOs together with their peers for unstructured discussion. At monthly meetings, members seek one another's advice on new ideas for their respective companies or to solve problems of internal politics.
Loren was featured in the Boston Business Journal's "In Person" section earlier this year. Read the executive profile, Lemonade from Lemons and find out how Black Friday helped Loren take his seat at the CEO Roundtable.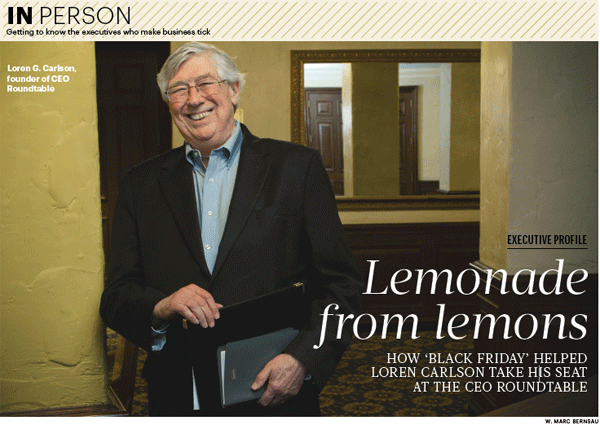 "CEOs are very hesitant to float new ideas to a board," Carlson says. "You can't have open discussions in that kind of environment, so CEOs have to find a way to float ideas without committing to them, in very high-trust relationships with people who know enough to have an informed opinion on what's going on and what they should do. And that's exactly what CEO Roundtable does."