CEO Roundtable Yearly Seminars and Workshops
CEO Roundtable sponsors 4 to 5 seminars and workshops per year! These sessions are generally free or at nominal charge and are geared toward CEO Roundtable members. However, we save a limited number of seats for non-members who wish to attend.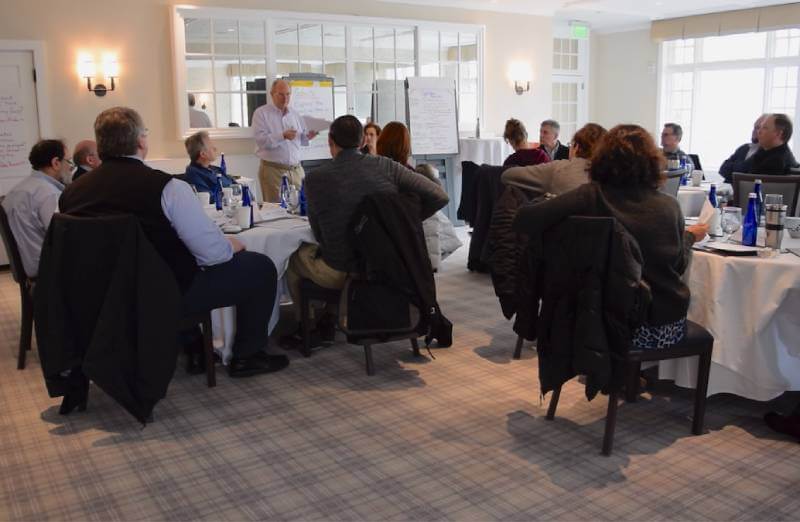 Here are some seminars we hosted recently to give you an idea of the high quality, highly relevant topics we offer for today's business leaders.
Preparing for Exit
by Brad Yount, David Friedman, Bruce Buckland
Developing and Managing a Board
by Dr. Elaine Eisenman
Building a Performance Driven Culture
by Dan Gauthier
Get Big Things Done
with Saj-nicole Joni
CEO Roundtable's Annual Members Retreat
CEO Roundtable also sponsors an Annual Members Retreat that focuses on how the Arts and Humanities can help us increase innovation in our companies and enrich the quality of our lives.
Contact us today about membership in CEO Roundtable.