Applied Industrial Acquires Gibson Engineering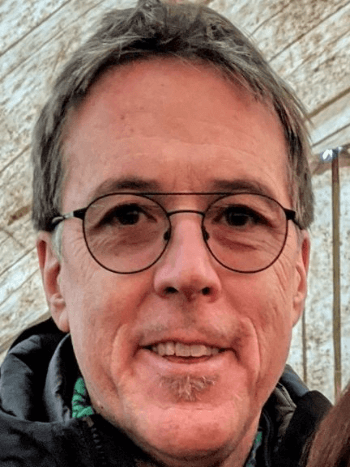 Longtime CEO Roundtable member Dan O'Brien…
…has concluded negotiations to become part Applied Industrial Technologies
"The CEO Roundtable was instrumental in getting the company and myself ready for a successful transaction. I'm grateful for the group's sage wisdom and brutal honesty." We are thrilled to become part of the Applied Industrial Technologies family to broaden our reach," Dan says. "Along with introducing our solutions to an even broader market, our existing clients will continue to work with the same team members they've come to know and trust."
Applied Industrial Technologies acquired Gibson Engineering Company, Inc.
1/5/2021  CLEVELAND–(BUSINESS WIRE)
Applied Industrial Technologies (NYSE: AIT) today announced it has acquired Gibson Engineering Company, Inc. ("Gibson"), a provider of automation products, services, and engineered solutions focused on machine vision, motion control, mobile and collaborative robotic solutions, intelligent sensors, and other related equipment. Terms of the transaction were not disclosed. Neil A. Schrimsher, President & Chief Executive Officer for Applied, commented "We are pleased to announce the addition of Gibson Engineering and the continued expansion of our next generation automation offering and footprint. Gibson is a leading provider of emerging automation technologies across the U.S. Northeast and MidAtlantic markets. They bring established customer and supplier relationships, along with an experienced team highly regarded for their technical and engineering expertise that aligns with our growth strategy, market focus, and value proposition." Based in Norwood, Massachusetts, Gibson's team of more than 40 associates operates from one location and serves customers across life sciences, medical device, electronics, plastics, and various industrial and consumer industries. Mr. Schrimsher added, "Following three acquisitions in the past 16 months, we are making solid progress in growing our specialized automation oering and accelerating Applied's growth opportunities into calendar 2021 and beyond. We welcome Gibson and look forward to leveraging their capabilities across our leading technical industry position as we continue to support our customers' most critical assets and operational requirements."
About Gibson Engineering
Established in 1945, Gibson Engineering Company, Inc. is a leading provider of world-class industrial automation products and customized solutions in the Northeastern US. Its team of engineers is dedicated to increasing their customers' productivity, competitiveness and profitability through the proper application of technology.
Gibson functions as both a value-added distributor and system integrator, with an emphasis on machine vision, motion control and robotics technologies.
Headquartered outside Boston in Norwood, Massachusetts, Gibson services over 1,700 customers ranging from Maine to Maryland.

About the CEO Roundtable
It doesn't have to be lonely at the top! Our Boston-based CEO Roundtable brings CEOs, Presidents and business owners together for confidential, candid, solution-seeking discussions that focus on the challenges and pressures unique to top-level management.