Liang Schweizer Named a Global Top Female Founder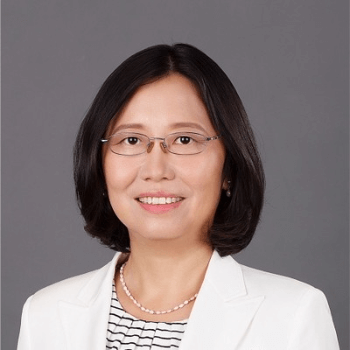 CEO Roundtable Member Liang Schweizer has been recognized as one of the world's top female founders. Her company, HiFiBio has presence in France, the US and in China.
Liang exemplifies the "Life Long Learner" that makes the CEO peer experience so valuable. As accomplished as she is, she is always learning from her peers and openly shares her experiences so they can learn from her.
Liang says, "The CEO Roundtable has helped me so much!"
We congratulate Liang and are proud to have her as part of our BioTech peer group.
Dr. Schweizer was selected as the top female founder in France for her ability to secure more than $100 million in financing. More than half of HiFiBiO's employees around the world are women.
"I'm honored to be included among this extraordinary list of highly-accomplished female entrepreneurs around the world," said Dr. Schweizer. "For far too long, women business leaders have faced a constant barrage of prejudiced attitudes and have been forced to continuously prove their value compared to their male counterparts. The women included on this list are shifting the paradigm for the next generation by not only securing large financing deals but also delivering higher profits and running their businesses in a socially responsible way."
Dr. Schweizer was also recently recognized with an Extraordinary Women Advancing Healthcare Award by The Commonwealth Institute for her impact in advancing healthcare innovation, inspiration in leading others, and commitment to fostering diversity.
Under her leadership, HiFiBiO has rapidly advanced a SARS-CoV-2 neutralizing antibody from discovery to the successful completion of the first cohort of the Phase I study (NCT04590430) in only eight months. This study is a major milestone for the company as it works toward addressing the COVID-19 pandemic around the world.

About the CEO Roundtable
It doesn't have to be lonely at the top! Our Boston-based CEO Roundtable brings CEOs, Presidents and business owners together for confidential, candid, solution-seeking discussions that focus on the challenges and pressures unique to top-level management.