Stadium Run World Championships
Presented by Gentle Giant Moving Company - Sunday, April 26, 2020 at Harvard University Stadium

To celebrate the 40th anniversary of its founding, Gentle Giant is establishing an annual championship event at Harvard Stadium to benefit St. Jude Children's Research Hospital, Gentle Giant's charity partner. The mission of St. Jude is to advance cures and means of prevention for pediatric catastrophic diseases through research and treatment. Consistent with the vision of St. Jude's founder, Danny Thomas, no child is denied treatment based on race, religion, or a family's ability to pay.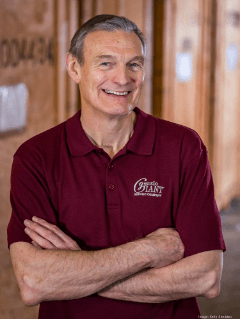 In 1980, Gentle Giant Moving Company's founder, Larry O'Toole, set out to make an impact in the Boston community by building a strong, professional, and sustainable business. As former collegiate athlete, he began by recruiting from the ranks of his former teammates and competitors and they trained as they had always trained – running the steps of Harvard stadium.
Fast-forward 40 years, and the stadium is still a focal point of Gentle Giant culture; running Harvard stadium has become an unofficial rite of passage for new Gentle Giant employees. The Stadium – and stadium running overall – has also grown in popularity among non-rowers alike, who are drawn to this iconic structure and the unique challenge it provides.
Larry has been a valuable member of the CEO Roundtable for many, many years and all who know him, understand he has a Gentle, Giant heart.
Please support this initiative with your sweat, your dollars, or both!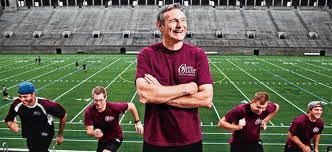 About the CEO Roundtable
It doesn't have to be lonely at the top! Our Boston-based CEO Roundtable brings CEOs, Presidents and business owners together for confidential, candid, solution-seeking discussions that focus on the challenges and pressures unique to top-level management.