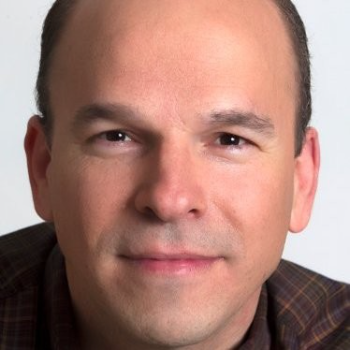 Our CEO peer group has a practice called a "Spotlight Session" where each member gets time on the agenda about once a year to talk in depth with us about their business, goals, performance and challenges. These sessions are meant to give the group some context in which to put issues brought for discussion, and they give us an opportunity to spot anomalies and challenge assumptions. They are always interesting, and inspiring, but sometimes extraordinarily so. Vinny's today was one of those, as he told us about his journey to change the objective of his electrical service company about 7 years ago.
He described the rat-race of "before" when he would send his electricians with a long list of calls to make each day. He told us how his stress from knowing that appointments later in the day would likely be late or missed was transferred to the them. They would rush from one appointment to the next, more worried about getting through the schedule than doing the best job possible. Customer satisfaction was, as you would expect, not the best. His employees would often work late, missing little league games and recitals.
In 2013, he decided he would change the company's mission to focus on getting his people home to their family "whatever that is to them" he adds thoughtfully. "So, if a little league game is their priority, then that's my priority".
The change he made, (and he emphasizes that it didn't happen overnight), was to give each service tech just one assignment at a time. "The customer you are with, is the only customer you have" was his instruction. If the job required more time, then it would get done, done properly and done right then. If, in the course of the job, it became clear there was another issue that customer needed or wanted to be resolved, the technician was given the authority to quote that, with options, on the spot, and then to perform that job too, while on-site. Stress of scheduling was now transferred from the electrician, to the "customer care rep" in the office, and with a team approach, they were able to learn to schedule and manage the load.
The result was not only a dramatic increase in customer satisfaction, and the resulting referral and repeat business, but also a dramatic increase in the average ticket price for each call, and overall margins. Further, with the emphasis on getting everyone home for dinner, employee commitment increased. "If one guy is having trouble finishing a job, often another will volunteer to go and help to get it done". A true win-win-win.
Vinny has plans to expand his business from just electrical work to HVAC and plumbing and I know that this philosophy and Vinny's nature will meet his aggressive growth goals in the next 5 years. I just wish I lived in his service area!
Your Local Trusted Electricians in Milford, Wellesley & Beyond
At Tingley Electric, your satisfaction is our top priority. Whether you have some outlets and switches that need to be changed, replaced, or relocated, wish to install a home automation system, or need to repair, upgrade, or install new lighting, we're the team you can count on to get the job done right. Our Natick electrical experts have over 100 years of combined experience and are committed to delivering quality work and exceptional customer service 100% of the time.

About the CEO Roundtable
It doesn't have to be lonely at the top! Our Boston-based CEO Roundtable brings CEOs, Presidents and business owners together for confidential, candid, solution-seeking discussions that focus on the challenges and pressures unique to top-level management.